Kosher Snacks
We sell many of our products in single sizes to allow you to mix and match to make the perfect order, as well as economical case sizes when you find that one that is just perfect and you can't get enough!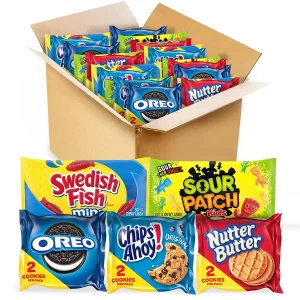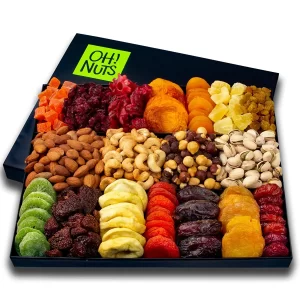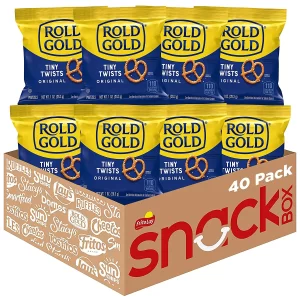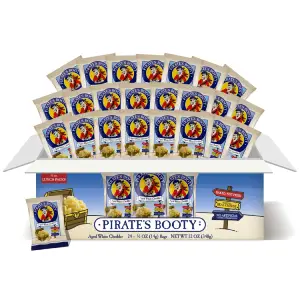 Kosher Snacks
Kosher snacks are not only delicious, but they also meet the dietary restrictions of those who keep kosher.
There are many different types of kosher snacks available, such as chips, crackers, pretzels, and popcorn.
Kosher snacks are made differently from non-kosher snacks. They must be prepared in a certain way and use only kosher ingredients.
Kosher snacks are healthy and nutritious. They are a good source of energy and contain essential vitamins and minerals.
Kosher snacks are a delicious and nutritious option for people who want to follow a kosher diet.
Frequently Asked Questions about Kosher Snacks
What Determines if Food is Kosher?
In terms of which animals are kosher and which are not, kosher animals have cloven (split) hooves and chew their cud, which is digested food that returns from the stomach. Cows, sheep, and goats are examples of kosher animals.
What Are Examples Of Kosher Foods?
There are three main types of kosher food:
Meat (fleishig): mammals or fowl, as well as byproducts such as bones and broth.
Milk, cheese, butter, and yogurt are examples of dairy (milchig).
Pareve refers to any food that is not meat or dairy, such as fish, eggs, or plant-based foods.
Is Pizza Considered Kosher?
Pizza is not kosher in most places. However, because most pizza ingredients, including dough, sauces, and cheese, can be prepared by Kosher tradition, pizza can be Kosher.